Här kan du ta del av vår kursombud online.
Mina elever är inte bara de som inte dansade tidigare. Jag ger kurser till yrkesdansare som kan breda ut sina kunskaper med Flamenco. De kan studera Flamenco, traditioner och grunder som den här dansformen är byggt på och sedan uppträda eller jobba som Flamenco danslärare och koreografer.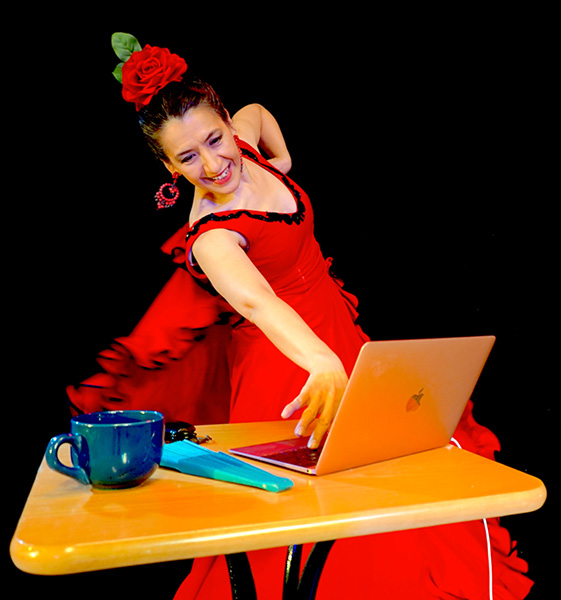 Under de 35 år som jag undervisat Flamenco har jag utvecklad en metod som gör inlärningsprocess snabbare och enklare. Det kan vara så pass komprimerat att jag lär ut redan färdiga koreografier.
En viktig del av undervisningen är uttryck på spanska som är knutna till Flamenco. Här kan man lära sig bredare och djupare med hjälp av föreläsningar i flamencos historia och stor del av videomaterial med dansövningar och fitens.
Det spanska språket talas av stor del av jordens befolkning. Spanien är det mest populära turistmål i världen. Där växer behov att komma närmare till den spanska kulturen, traditioner och språket. Flamenco är kvintessensen av den spanska kulturen och erkänd av UNESCO som immateriellt världskulturarv.
Kort om Flamenco
Rolig och utmanande, häftigt helt enkelt.
Ger kvinnor självförtroendet och självrespekt. .
Män och kvinnor tävla i Flamenco med varandra på samma villkor.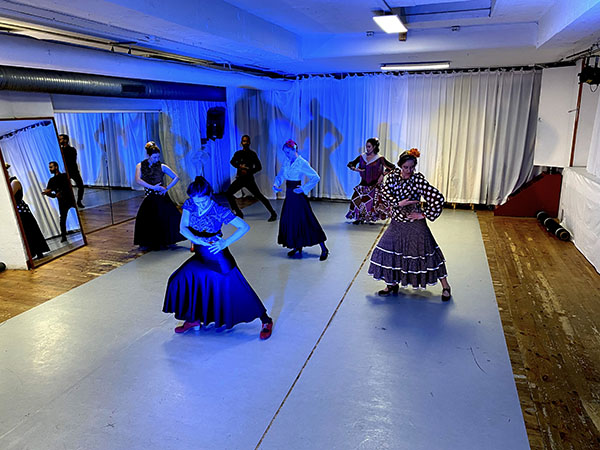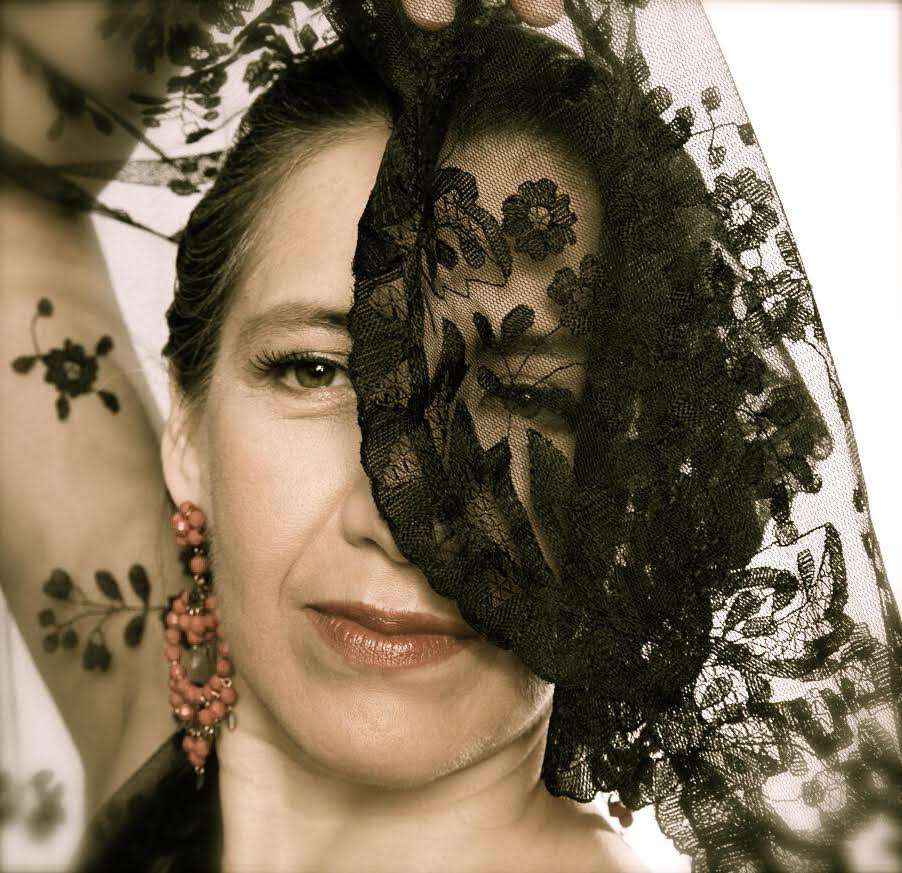 DANCER
Dancer, choreographer Gabriela Gutarra has studied classical dance, folklore and flamenco with the most prestigious flamenco teachers in Sevilla and Madrid such as Carmen Lucena, La Tona, Milagros Mengibar, Merche Esmeralda, Manolo Marín and Antonio Montoya  "El Farruco".​
She gained experience as a dancer and developed her career as a teacher in different countries such as Russia, Norway, Sweden and Cuba where she was involved in founding the Flamenco Cuban School "A Campas" (EU-funded).
Gabriela has travelled and studied the roots and origin of flamenco -so called Flamencology- and has been lecturing and presenting the history, artistry and culture of flamenco to all kinds of different auditoriums.
Right now, the focus is on dance theater, it's her greatest passion.
PRODUCTIONS
Gabriela has created, set up and managed her own productions  with her dancing company and travelled around the world, performing in the most prestigious venues, such as as Kungliga Dramatiska Teater in Stockholm. 40 small and  large performances. The Stockholm Flamenco Center is currently (in 2020) the only academy in Sweden solely dedicated to flamenco.
TEACHER
In 1994 Gabriela founded her own Flamenco Studio, the Stockholm Flamenco Center, and ever since its doors are open to hundreds of students in Scandinavia.
She has also developed a unique teaching technique for flamenco students, regardless their previous dancing experience. This means that any student who wants to learn flamenco can benefit from her method and have a deep understanding of the flamenco discipline, from rhythm to steps.